Kyiv is Calling: WINNER!

At JJ Wilson's event back in February we set Kyiv's English students a very special task: make a video showing visitors for May's UEFA Champions League Final the very best things to see, do and eat in Ukraine's wonderful capital city. A special task needs a special judging panel, which is why we also gathered together 10 international experts who work for or with organisations like Britain's Guardian newspaper, the BBC, Conde Nast Traveller magazine, CNN and Japan's JSports TV. After a lot of deliberation, the best 10 videos were published online by Pearson Ukraine.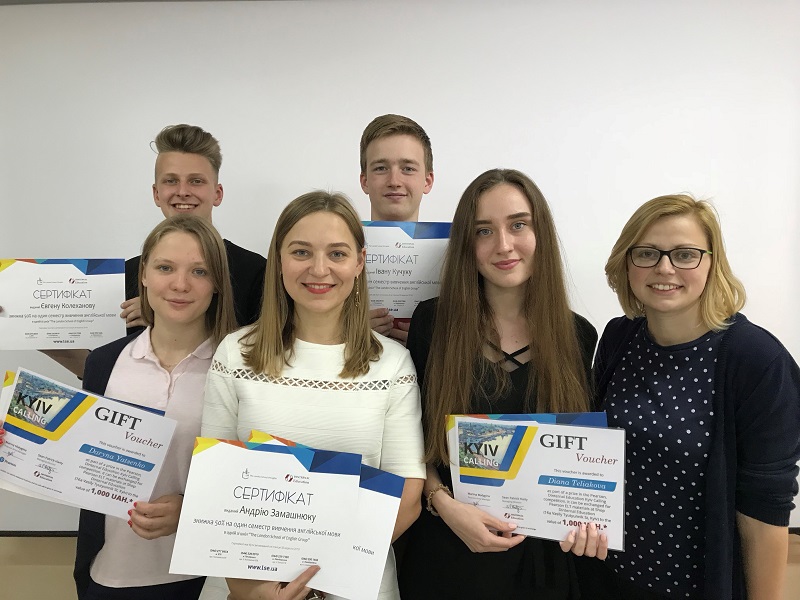 The very best one also won an extra prize – 1,000UAH vouchers from Dinternal Education for Diana Teliakova and Daryna Yatsenko, two first year students at Kyiv National Linguistic University's Faculty of Economics and Law, and their very own interview in the latest issue of What's On Kyiv (Page 31). But what about the entries that just missed out on the top ten, some of which were "outstanding" but just a little too short?
Below you'll find work from both secondary school and university students, young people who are proud of their city, enthusiastic about showing it off to the world and confident enough to communicate everything in English. We're sure you'll enjoy them.
Illia Hubarets from The National University of Kyiv-Mohyla Academy (watch the video)
Anastasiia Azarova from Kyiv National Linguistic University (watch the video)
Yelyzaveta Churkina from The National University of Kyiv-Mohyla Academy (watch the video)
Veronika and Anastasiya Shuster from The National University of Kyiv-Mohyla Academy (watch the video)
Alexandra Melnyk, Elizabeth Ratz, Diana Kozlovskaya and Polina Luchik from School 92 (watch the video)